Considering a healthier lifestyle for 2017? – the Murphy METs Programme is the perfect choice! If you want to change your mind and body then this is the programme for you. Change your lifestyle, create new habits, learning what exercises work for you and the correct techniques to perform them. You will be motivated and guided by Marie Murphy an Exercise & Nutrition Specialist and Former Irish Olympian into starting a newer, healthier lifestyle in 2017.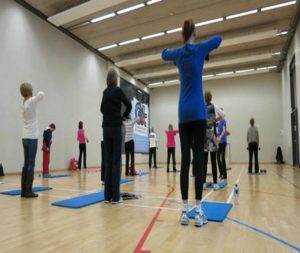 No matter what your fitness goals are-whether you want to lose weight, tone up, build muscle or to give yourself a new fitness regime for 2017-this programme is suitable for you. The programme is unique in that it combines cardiovascular training, resistance training and nutritional guidelines.
Marie's course is also safe for people with chronic diseases for example: cancer, osteoporosis, or diabetes. This programme was acknowledged by the American Institute of Cancer Research (AICR) 2012.
Course overview:
Initial evaluation: identify goals and aims.
Body fat analysis.
Personal eating plan.
Personal training plan.
Resistance training classes: twice a week for 6 weeks or once a week for 12 weeks.
Nutritional Seminar.
On-going mentoring & support.
Final body fat analysis and ongoing training plan.
Course Details
Registration: Monday January 9th 7:30pm.
Start Date: January 16th 6:30pm.
Class Days: Monday's & Thursday's.
Location: Dublin 4 & 6.
Cost – €180 (Christmas special €160 – must be paid on or before December 21st).
To find out more about the course, please contact Marie on 085 196 5468 or email marie@mariemurphyhealthfitness.com