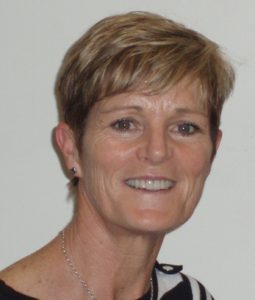 I am passionate about health and fitness and the vital part it plays in our everyday lives.
As a professional athlete I have been lucky throughout my career to be able to design and develop health & fitness programs that can make a real difference in the quality of people's lives.
I am a former Irish Olympian – having successfully participated as a marathon runner in Seoul 1988.
My program 'The Murphy (METs) Programme' was picked up by the Irish Cancer Society in 2010, where I was contracted to carry out five studies in breast (3), bowel (1) and prostate (1) cancer. The results of the first three studies, The Murphy (METs) Programme: The Irish Experience of Delivering Physical Activity for Cancer Survivors has since been published and acknowledged by the American Institute of Cancer Research (AICR) 2012.
Prior to my work here in Ireland I lived in California for many years, initially as a professional athlete and later as a consultant in Health & Fitness. The last 14 years were spent primarily in the field of breast cancer during which I consulted to Dr Susan Love (breast cancer researcher and author) and held positions as Cardiovascular & Strength Consultant for UCLA David Geffen School of Medicine and Consultant Exercise Specialist Simms-Mann UCLA Centre for Integrative Oncology.
Currently I am working in Dublin with three different organisations Siel Bleu Ireland, RediCare and Liberties Training Centre. With Siel Bleu my role is a Physical Trainer working with the elderly and individuals with mental and physical impairments (dementia, alzheimers, parkinsons, stroke survivors, wheelchair users and COPD). With RediCare my role is a Health Assessor, assessing the health of employees at different Corporate Organisations (obesity, hypertension, cholesterol, pre-diabetes and diabetes). And with Liberties Training Centre I work with young adults (early school leavers) who are interested in pursuing a career in the health and fitness industry.
My own program the Murphy (METs) Programme is now available for Exercise Professionals to become qualified in delivering my program to cancer survivors or those with long term health conditions. Please see "Trainers Short Course" for further information..
My exercise programs
These programs improve general well-being and help in the prevention of disease. My programs are aimed at those who might want to:
lose weight and improve fitness.
improve fitness levels with clear and achievable goals,
improve quality of life after cancer treatment/chronic disease.
participate at an advanced professional level.
The benefits of my program are:
Exercise assessment is important to ensure that the exercises you are doing are appropriate and safe,
Regular physical activity such as 'The Murphy (METs) Programme' can help lower risk of disease,
Nutrition advice and support can help you make healthier food choices.
The program can be tailored to suit your individual requirements.
If you would like to schedule a consultation regarding your health and fitness or register for one of my programs, please don't hesitate to contact me.