Two important points with Sports Nutrition: Think High Energy and Healthy Nutrients.
Carbohydrates are the main fuel and energy source of your body. You'll need the right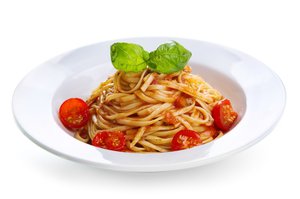 amount at the right time if you want to keep up with your training schedule and competition that you're likely to be involved in.
You'll also want your nutrition to contain good amounts of proteins. Proteins help with muscle growth and strength that has become an increasingly important issue in sports. Protein intake is most beneficial after your training and competition. Proteins come from beans, lentils, grains, dairy products, meat products and also some fruit & vegetables.
You don't want to feel "full" before an event or before practice, since it will hinder your ability to run, your agility, jumping and so forth. Not eating at all before an event or practice is not a good idea either. Going into an event or practice without eating will have you performing in a weakened state and won't allow you to perform at your maximum potential.
If you have eaten balanced meals, leading up to your event and workouts then you should have fairly high glycogen stores. A meal containing carbohydrates that are easy to digest can be eaten 2-4 hours before your event and you can also snack on high GI foods (juices, fruit, sports drinks etc.) up until your event starts. The main aim of a pre-event meal is to top up your glycogen stores and also top up fluid stores. It is important that you don't eat too much food and feel uncomfortable and unable to perform well.
Each athlete is different and will deal with different types of food in different ways. Find out what works for you and make sure you eat well the day before and also the day of your event.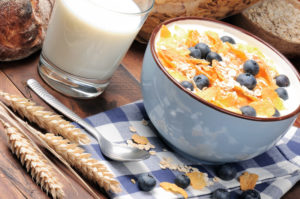 Some examples of meals that can be eaten as a pre-event meal are:
Breakfast cereal with skim milk, fruit, toast and juice
Muffins, fruit and yogurt
Pancakes, syrup and fruit
Fruit salad
Baked potato with low fat filling (salsa, veg. etc.) and juice
Pasta with low fat sauce, and juice
Fruit smoothie, liquid meal, etc.
Remember to drink water throughout your day, especially when your event is to be performed in hot weather. A minimum of 1.5 litres a day. You can also drink before, during and after exercise to stay hydrated and recover well from your competition and practice.
When you fuel your body with the right nutrition you are sure to perform well and continue to enjoy your sport. So have fun and eat like a champion!



Articles written by Marie Murphy
Nutrition Charts
If you would like your nutrition analysed please register below or email marie@mariemurphyhealthfitness.com