Based on the results from Ireland's 2014 Report Card on physical activity in children and youth, physical activity levels remain low in Ireland.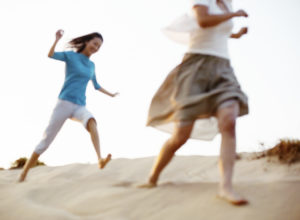 Overall Physical Activity Levels D-
Organized Sport Participation C-
Physical Education D-
The estimated contribution of physical inactivity to the burden of disease in Ireland was estimated at 8.8% for coronary heart disease, 10.9% for type 2 diabetes, 15.2% for breast cancer, and 15.7% for colon cancer.
To see change in these types of statistics we need to have Physical Activity part of our National Schools curriculum. All children and youth should have the opportunity of a 'quality' experience of school-based physical activity and sport. At least 4 hours/week of sport and physical activity during school PE would be acceptable.
During my eighteen years coaching high school track & field and cross country in California; students joining my team first needed to pass the ACSM's (American College of Sports Medicine) guidelines in prevention. If they did not pass first time out they trained with the team until they accomplished the goal and then they competed for their school. At the same time I had concerns for the students who did not participate; who I knew at 15-17 years of age were not in a state of prevention of disease. It took five years in gathering data on my teams before my school changed its curriculum and physical activity became mandatory.
We have many of these types of students here in Ireland that need to meet the recommended guidelines for lowering their risks later in life. It is up to us to give our children and youth the best possible outlook for their future. As we all know Health is our Wealth
Let's get moving!